Okay this has always bugged me.  Let's say that you have an Excel workbook that has 10+ Sheets in it.  Something like this:

So you want to find a sheet.  You have to grab the little spacer bar and resize the horizontal scroll bar at the bottom, etc…  If you have sheets (tabs) with really long names then navigation again becomes a pain in the butt.
Well browsing around I finally found the solution to this annoyance!
Right click on your sheet navigation buttons below and you will be presented with a list of your sheets to pick from in a MUCH easier fashion.  Click in the area shown below:

And you will get a nice list to pick from like this: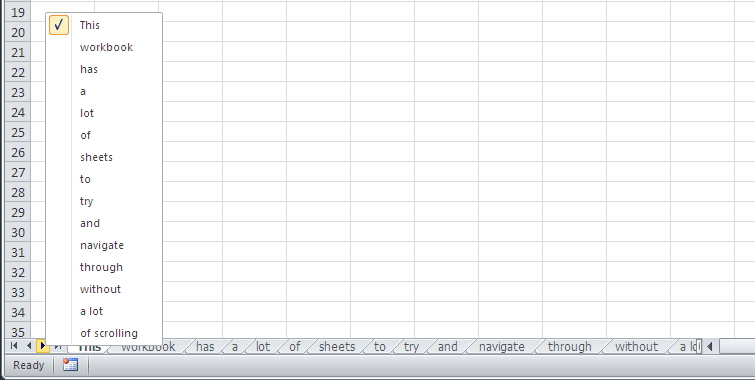 Awesome!